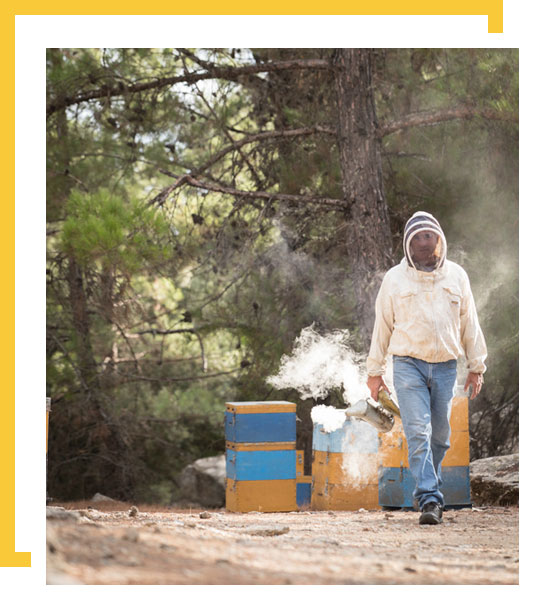 Ikaria's Nature Honey
Production & Trading of Honey - Beekeeping Products Ikaria

The beekeeping "Ikaria's Nature Honey" is essentially the continuation of a four-generation tradition in bee care. Thus, with effort, dedication and special love to the traditional tools and knowledge that have passed from generation to generation, we have managed to develop this love and transform it into a family business.

Of course, in the family term, besides the fourth beekeepers in generations, the young son who, by following the footsteps of his father last year, has taken on himself a part of the bees and the youngest daughter studying and at the same time assisting her mother in the commercial part of the business.

The experience of the members of our business gives us a guarantee and prestige in the field of bees. At the same time, the development of state-of-the-art machines, our constant updating on beekeeping issues and our participation in exhibitions throughout Greece are an important part of the ongoing upward course of the business.

The diversity of the land and the mountains of Ikaria, which knows how to transform magically after every few meters, works favorably in the production of honey. Specifically, during our season our honeybees live in corresponding locations on the island, resulting in the variety of honey we produce. Also, we draw on honey, fresh pollen, royal jelly and propolis based on the food safety system.

We have a packing license (84SM9).
MORE

Our products are distributed throughout the island as well as in various parts of Greece. However, in recent years, several exports have been successfully made to many overseas countries where they have been notably loved.